"Helping one another"
​​​​​​​
MUSE is the industry's first towards integrating digital technology and the hiring process of a personal assistant in one mobile application!
It has the ability to instantly and effortlessly match customer's needs through the use of technology while ensuring and delivering quality always.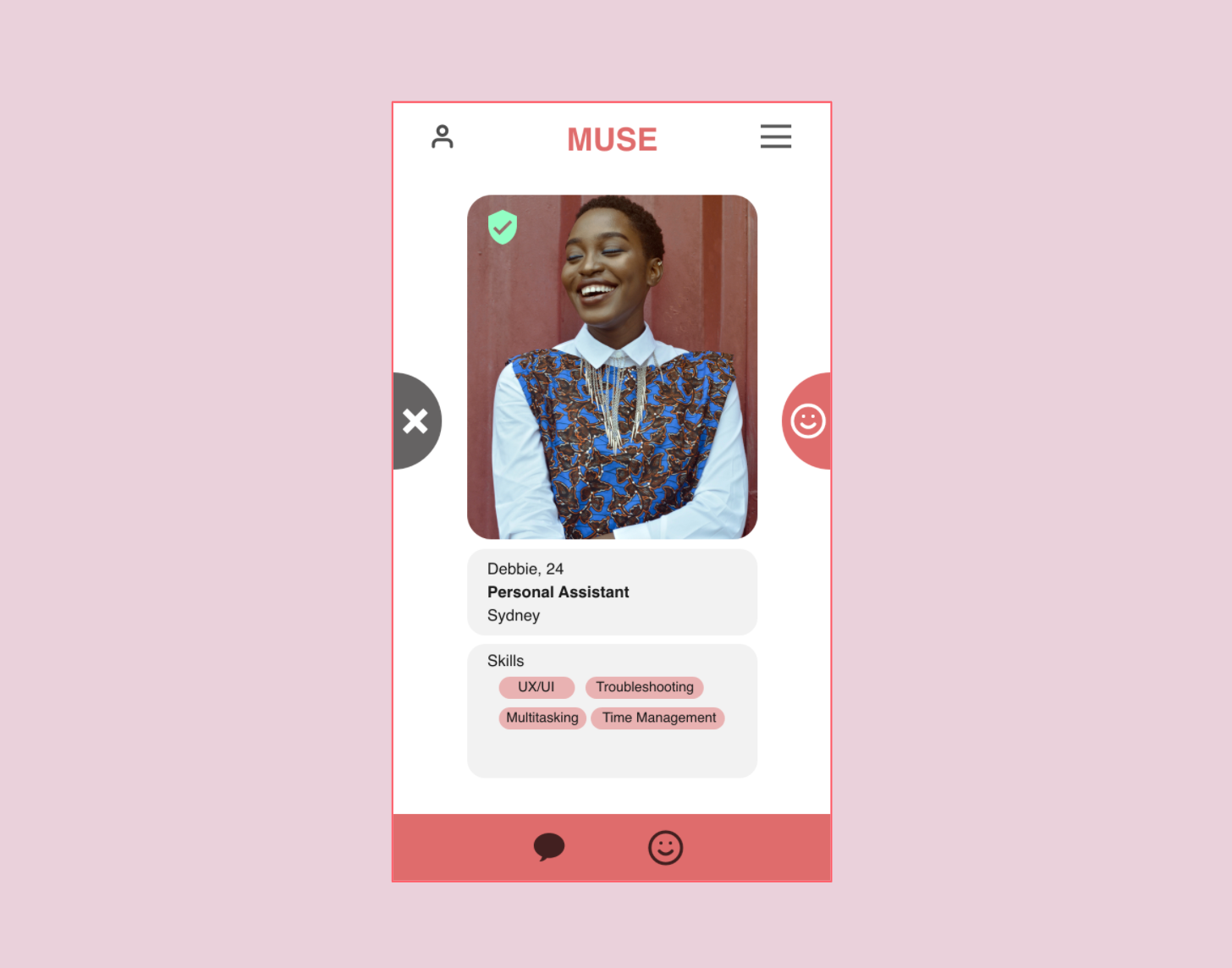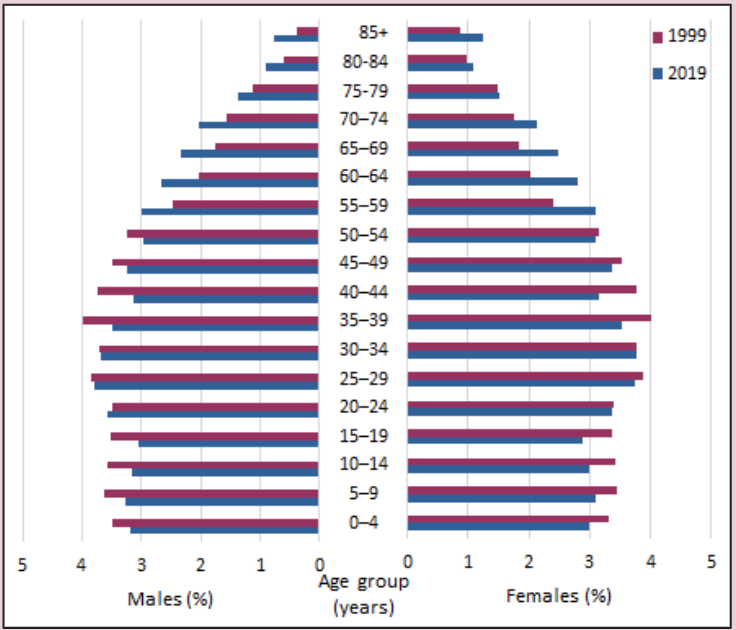 Increasing Ageing Population Australia
Environmental scan first looks into demographic changes of

increasing ageing population in Australia

. According to the Australian Bureau of Statistics, 2019 the results show that there is an increased of 12.3% to 15.9%, between the year of 1999 and 2019 for those who are age 65 and above. This changes also highlights different demographic segments entering the workforce, mainly generation Z replacing baby boomers and generation x entering their retiring stage. Overall, this shows an opportunity to

satisfy varying demand for assistance

as different generation have different needs and wants to be fulfilled.
With an increasing age and life expectancy of Australians, personal service and home care industries are useful, as they cater to the varying needs of different demographic segments. For example the hiring of personal assistance for time management, work research or gardening to medical and health services for the old or differently abled , the ability to capture these industry would be immense for MUSE. With 1.5bn revenue and 22.6bn revenue and growth rate of 7.9% and 2.8% in the last 5 years, this highlights the growing demand of these industry, that Muse should capitalise on. 
Adoption of Gig Economy in Australia
With new generation entering the workforce and older generation retiring, there is change in the perspective view of Australians. Whereby, more and more employees are choosing to be casual workers than contract worker doing 9 to 5 job. This change signifies the emergence of gig economy that could prove crucial for Muse to looked into.
A Survey jointly conducted by Queensland University, University of Adelaide and University Technology of Sydney consisting of 14,000 participants revealed that 7.1%of the participants have used digital platform for work in last 12 months, 15.5% consider gig work as essential and 24.3% think gig economy is an important part of their overall income.
Hence, it goes along with Deloitte Millennial Research , where three quarters of Australian millennials (73 percent) and Gen Zs (74 percent) would consider joining the gig economy.
Australian Bureau of Statistics. (2019, December 19). Media Release - Australia's population grew by 1.5 per cent (Media Release). Retrieved from https://www.abs.gov.au/ausstats/abs@.nsf/lookup/3101.0Media Release1Jun 2019
Brown, D. (2019). Deloitte Millennial Survey 2019 – the Australian cut. Retrieved from https://www2.deloitte.com/au/en/pages/about-deloitte/articles/millennial-survey.html
Minister for Industrial Relations. (2020, January 20). Revealing The True Size Of Australia's Gig Workforce. Retrieved from https://www.premier.vic.gov.au/revealing-the-true-size-of-australias-gig-workforce/
By visually describing our segmentation, we were able to find out that individuals with busier lifestyles who have a need for a personal assistant and are well tech savvy active smartphone users are our main target market.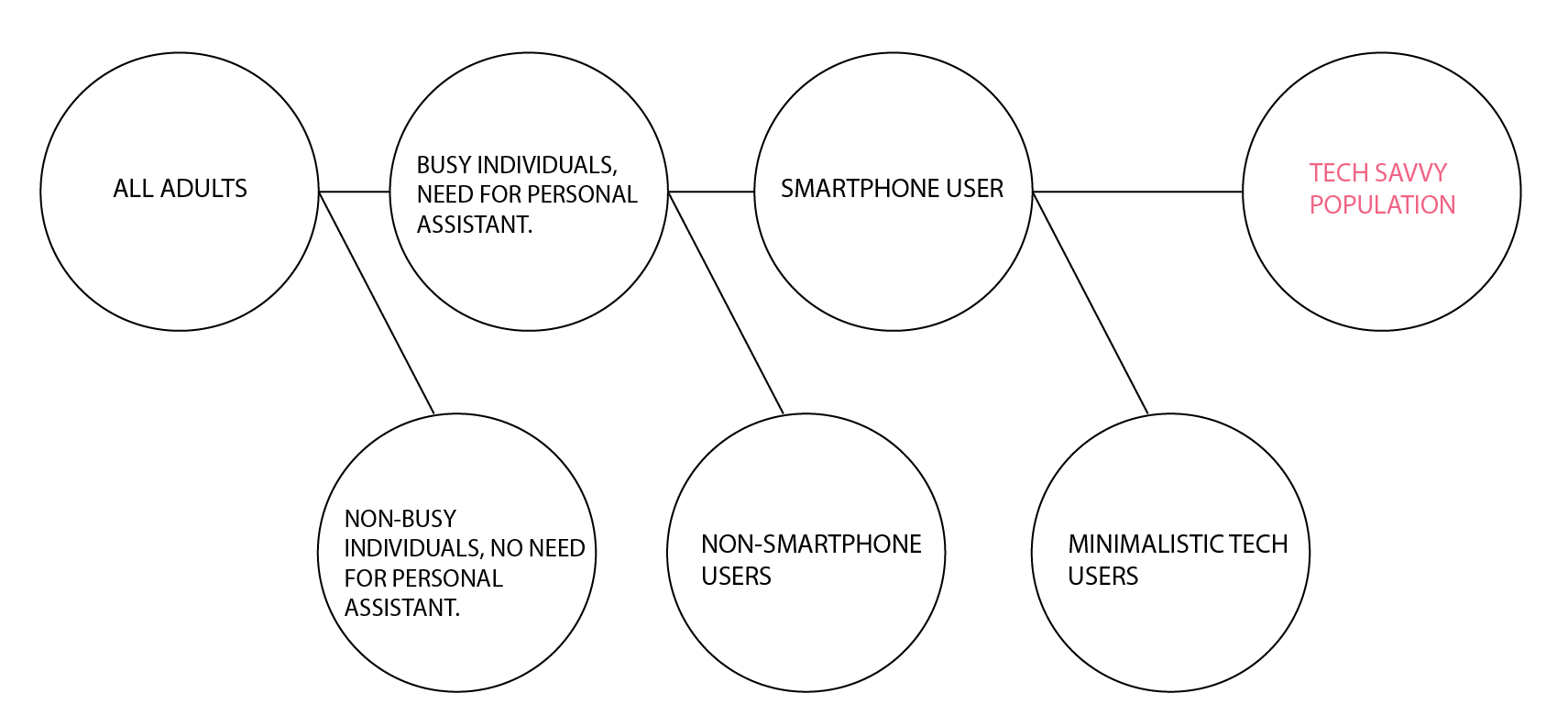 Individuals with busier lifestyles such as entrepreneurs, corporate workers and small business owners. The services offered by MUSE can assist with better business management, improved personal and work life balance and help you stay punctual.
Our chosen location for initial launch is Sydney NSW, Australia. With the age group of 25-40.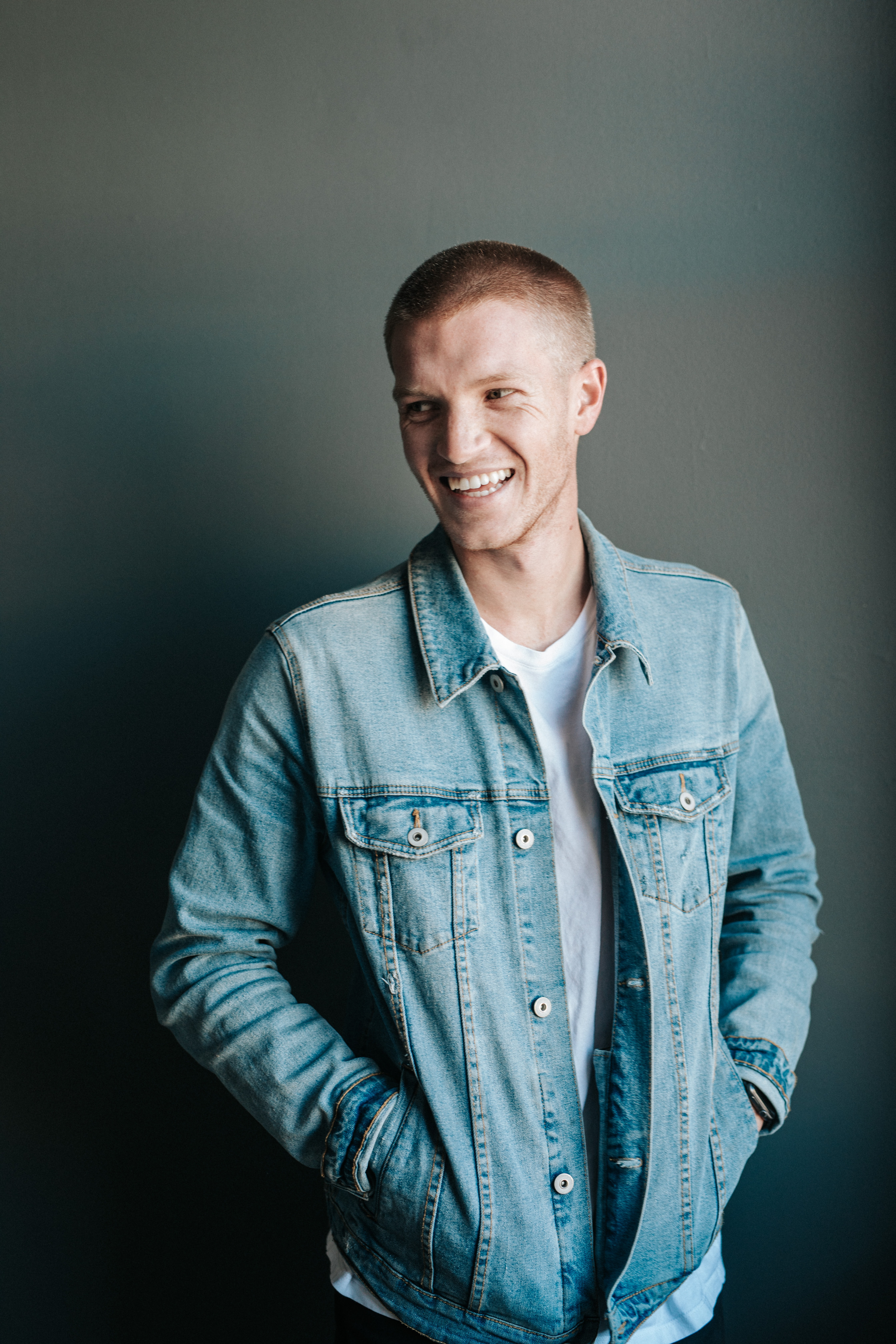 Location:

Living in Sydney
Relationship Status:

Single or with a family.
Occupation:

9am to 5pm job, business consultant.
Social Class: 

From a middle class background.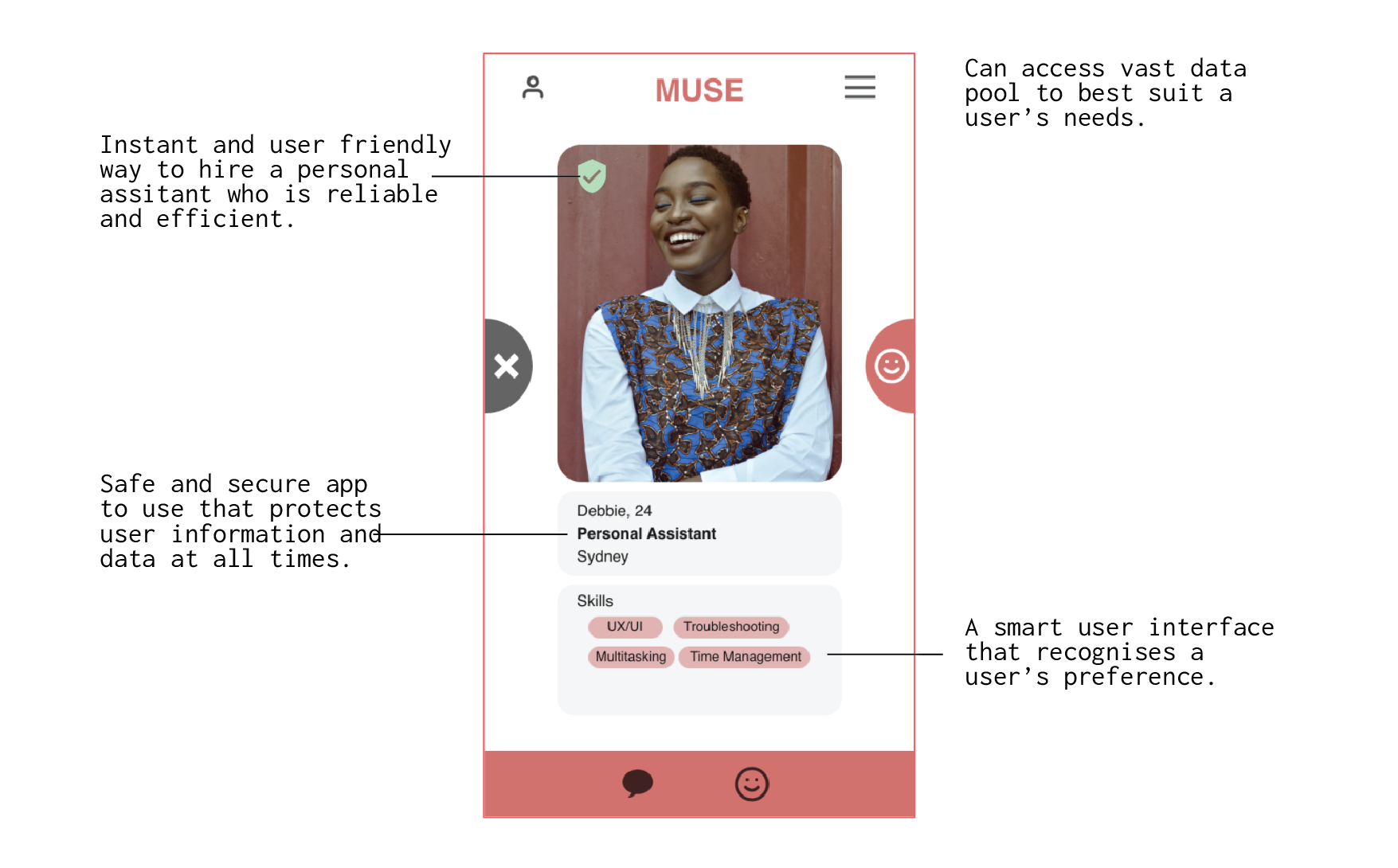 MUSE's  overall  budget for the launch campaign is $50,000. With $20,000 going into digital marketing: google ad words and social media for a period of 6 months and $30,000 going into building the experiential marketing events.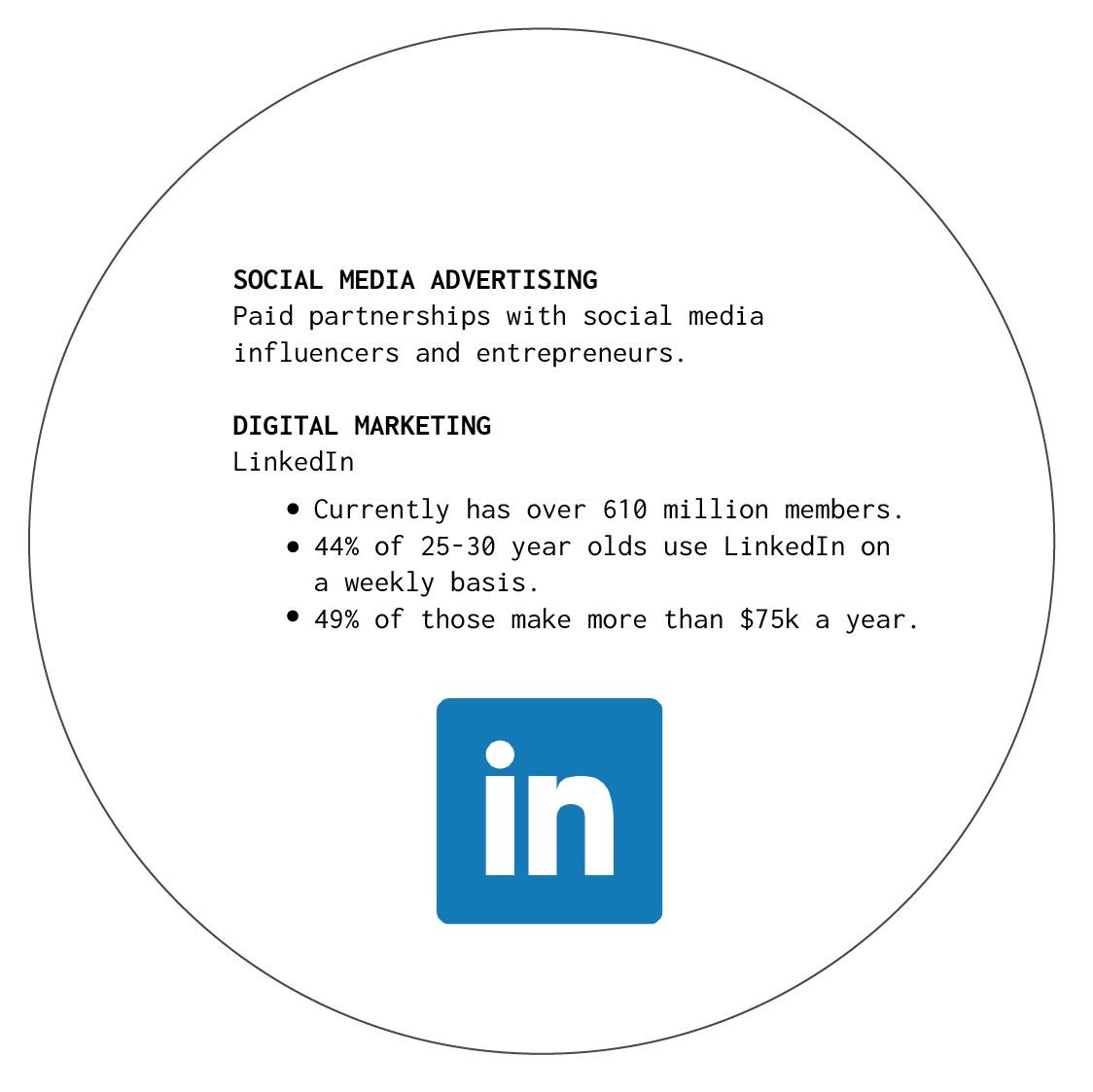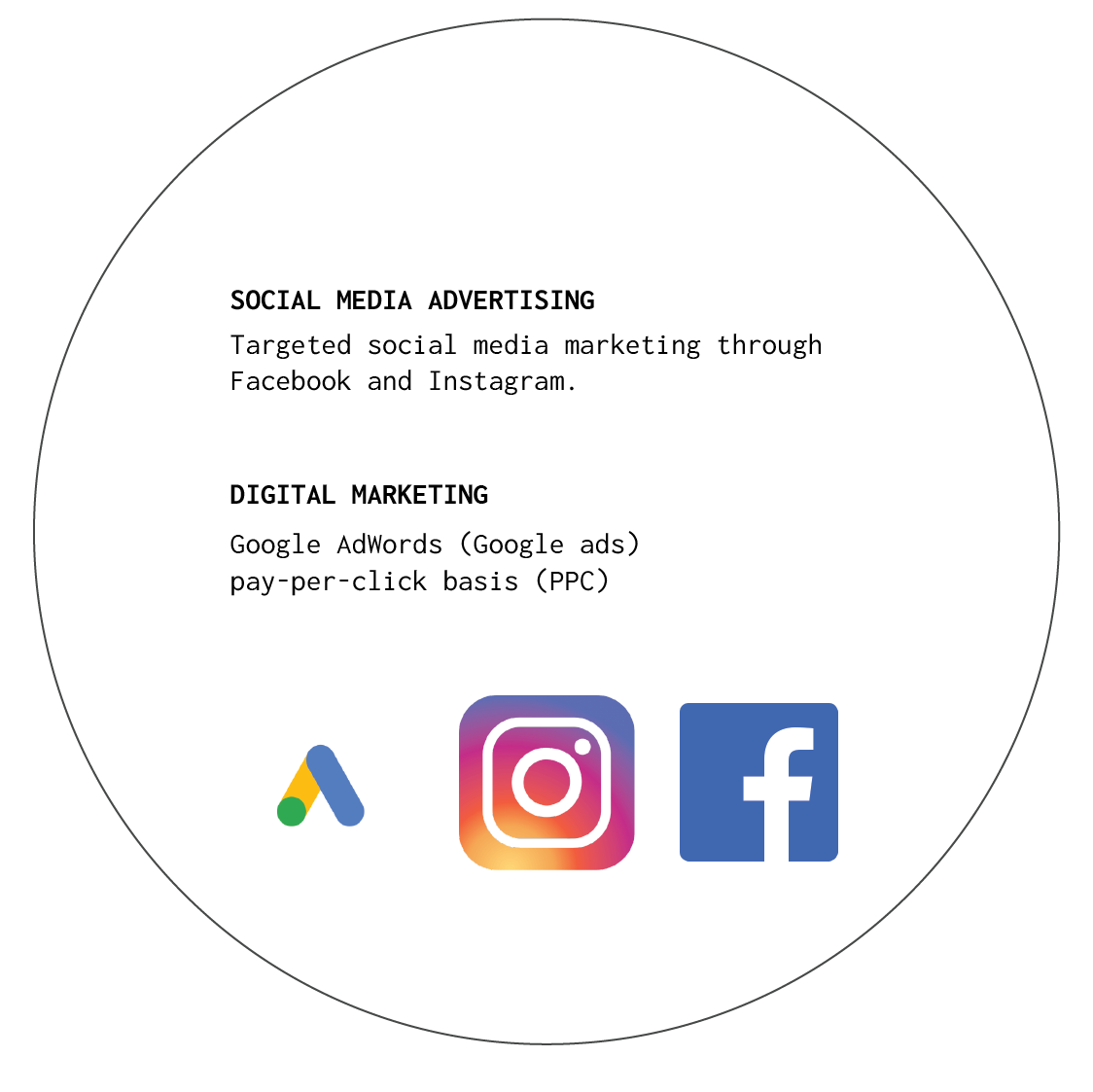 Over and Above Local Activity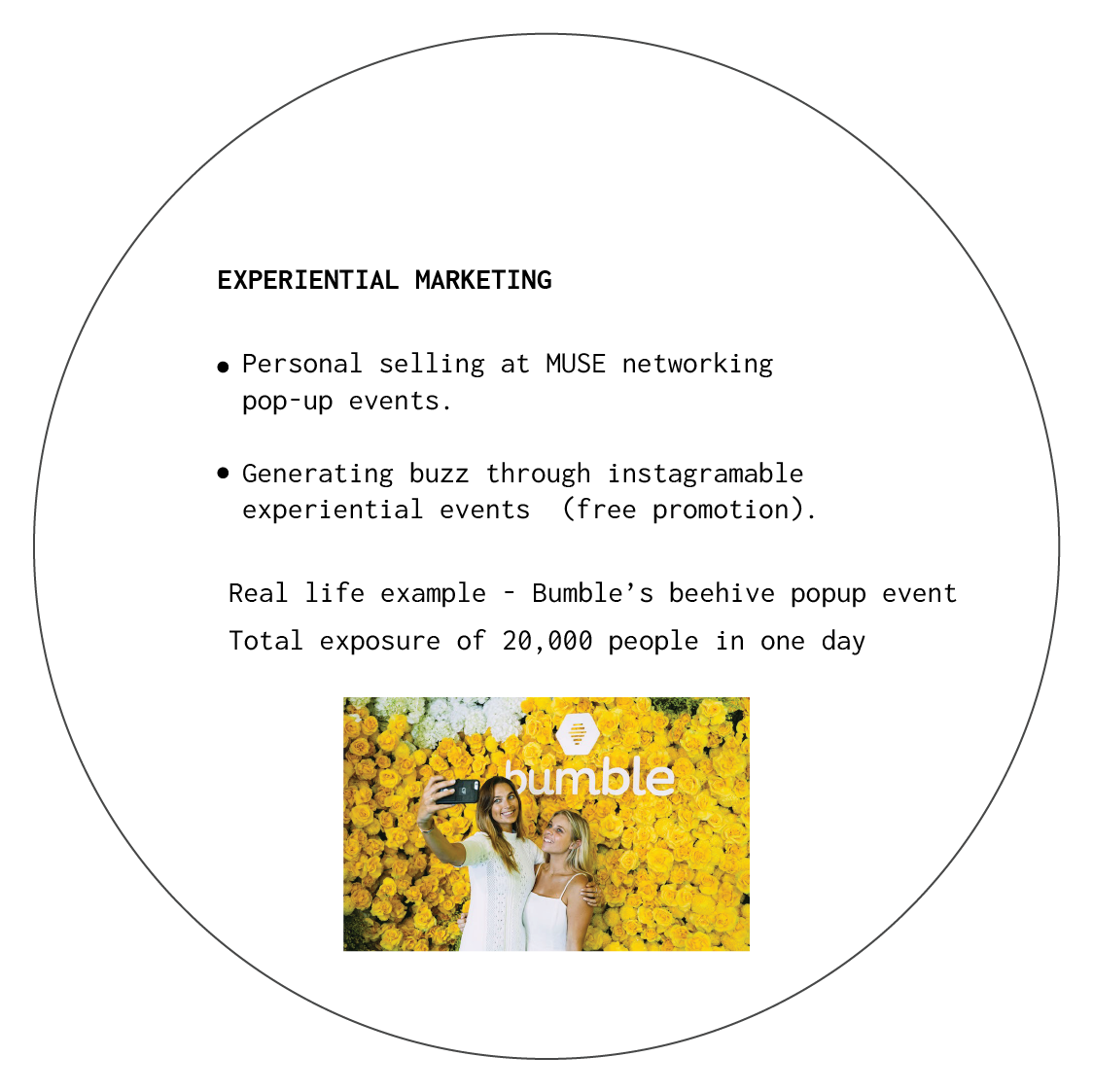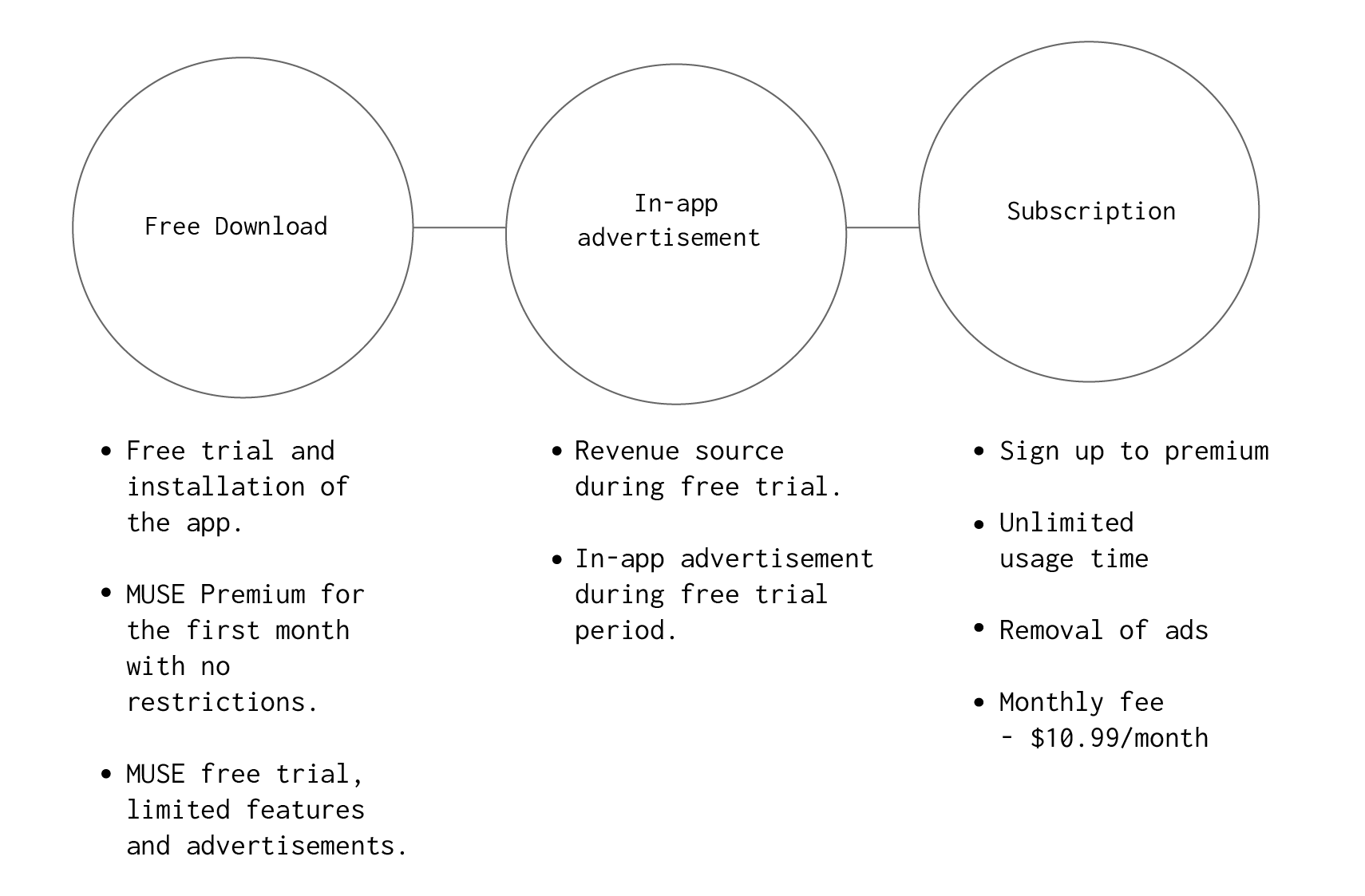 Nowadays, the majority of mobile apps are being installed via digital distribution platforms. MUSE will be available to install on both apple and android devices, on apple's app store and android's google play. As both devices are market leaders, this will ensure full accessibility for all of our target markets.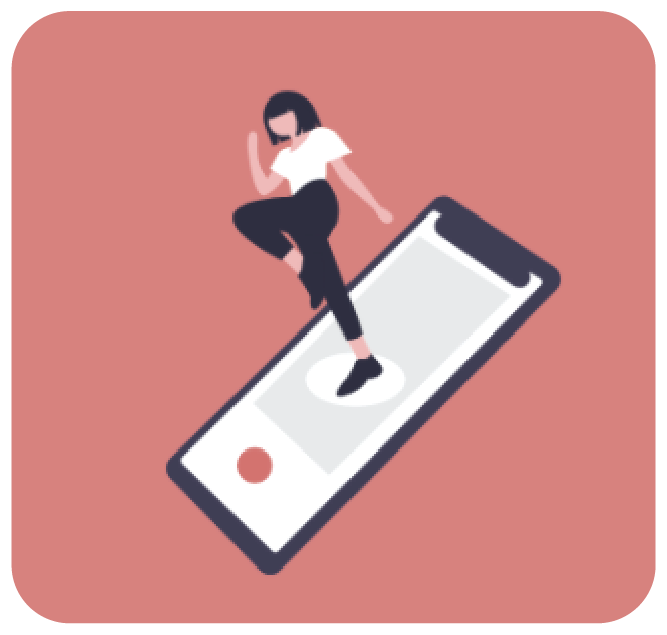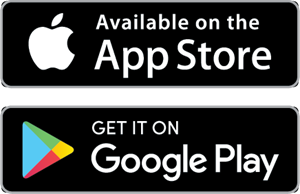 Expansion to national and international market
In the future, with the possible expansion of our target audience and demand from other countries, we aim to make MUSE available internationally. Individuals are constantly travelling and with the existence of global business relations. Whether travelling from Sydney to Tokyo for work and hiring an assistant for a day in Tokyo or a week. MUSE can allow for the hiring of a personal assistant anywhere in the world.